Land Grading and
Land Leveling Service
The surrounding topography of our beautiful Philadelphia and suburbs can create some beautiful views with some big issues. Here's how Silk Route Stump Grinding experts uses grading and leveling to manage these landscapes: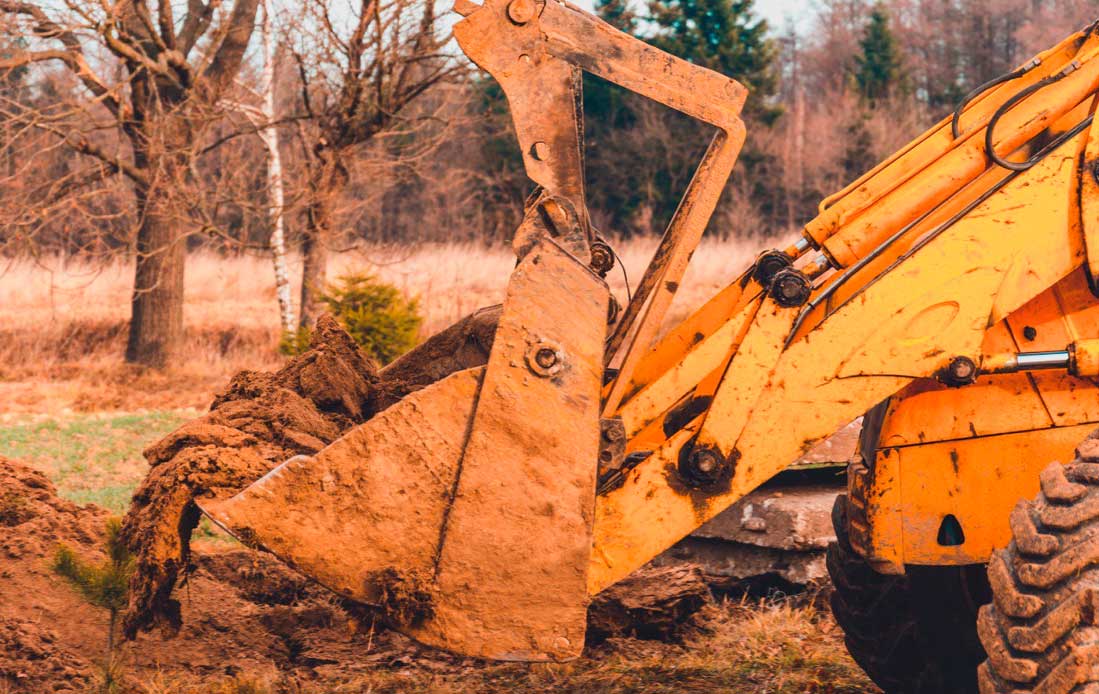 Protect Against Erosion – Adding the right slope or grade can help keep erosion from damaging your yard, home, or business.
Remove Difficult Areas or Add Textures – Grading can rearrange dirt or mounds of earth in a way that will level out your property and make it easier to walk on. Or you can add slopes, terraces, and dips to focus paths toward entrances.
Create Better Growth – Creating a more even landscape will also help you manage water run-off and drainage issues. Your lawn will also be better aerated and manageable after the process.
Remove Obstructions – Rocks, stumps, and clumps of land can be removed or reshaped during the grading process. Clearing these obstructions will not only make your property look better, it can also improve health and growth for your turf and landscapes.
Reshaping with Rough Grading – Sometimes a lot of dirt has to be moved to create the right shape or a sound foundation. Rough grading is the method used to remove slopes for driveways and walkways or to create landscape design pieces such as hills, drainage slopes, and terraces.
Soil Back-filling – After you've removed and reshaped features, you will often have to add soil. This process is called back-filling. Our professional landscape design and construction teams will properly fill in the areas, making sure to spread topsoil in the appropriate places. This will help revitalize your lawn and create a healthy foundation for your landscape to continue growing.
Finished Grading – The final step in all grading plans includes finish grading. Here your professional landscaper will level, smooth and prepare your landscape for other projects or future growth.
Site evaluations for difficult slopes or uneven ground – We personally inspect grades in your landscaping and work with you to both meet local and grading codes and create the design you are looking for. Our landscape construction team is made up of skilled, experienced, and licensed staff to meet your landscape grading and leveling needs.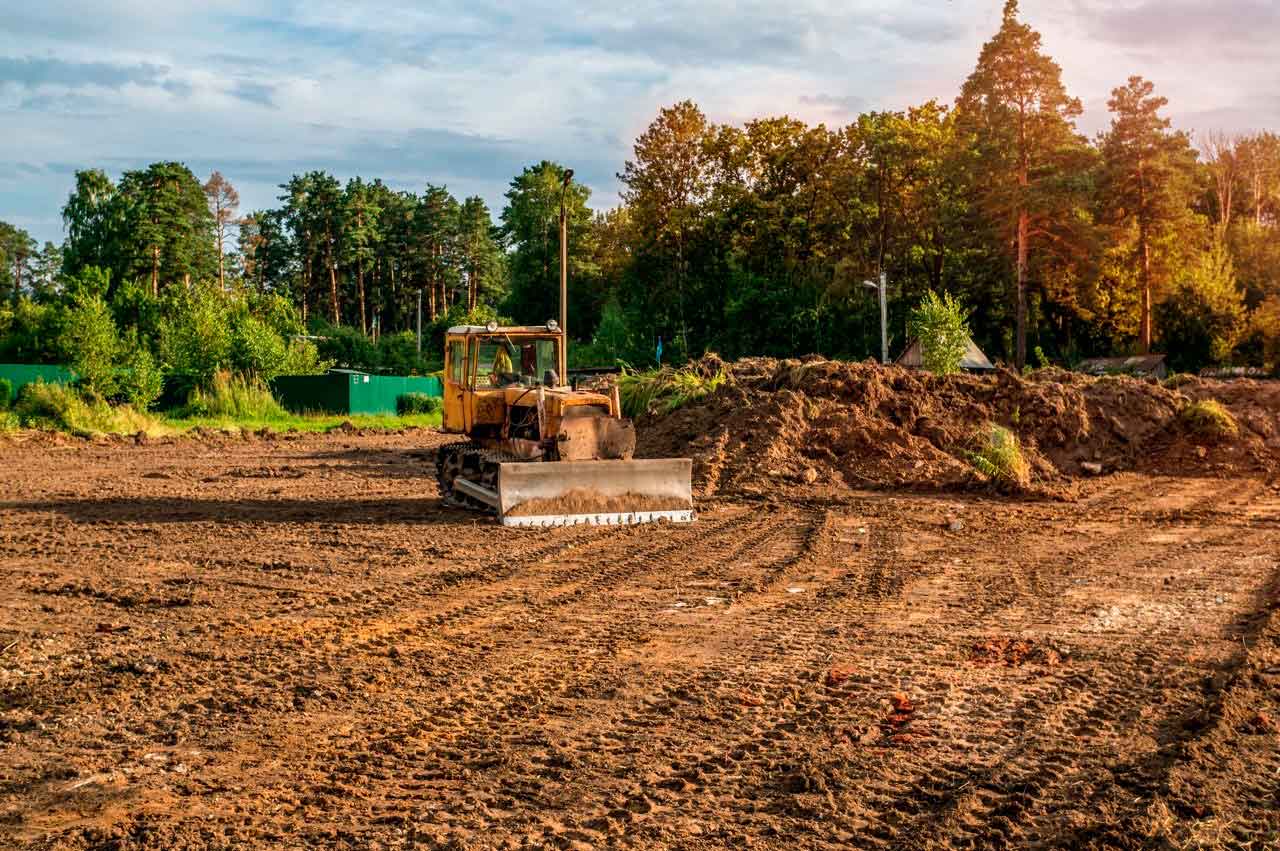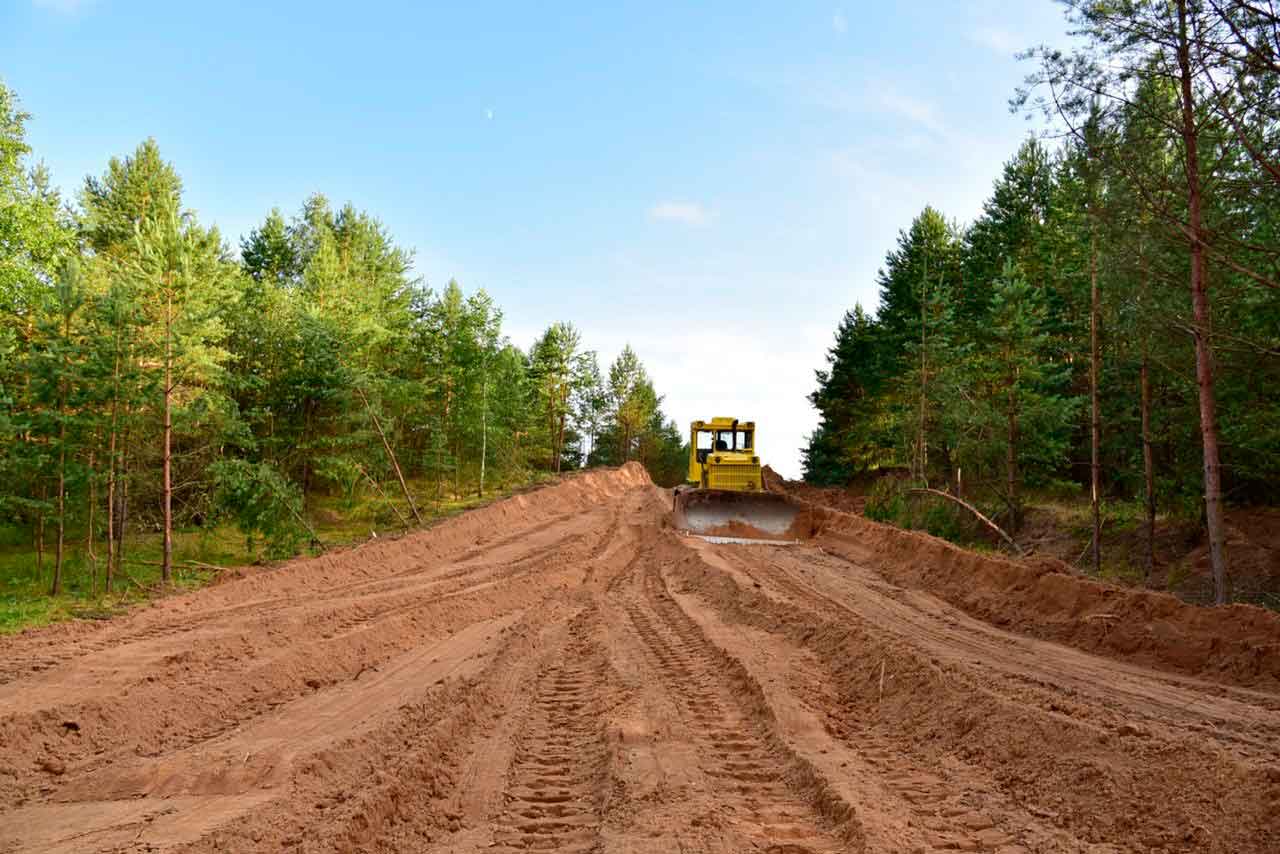 Leveling – Leveling out overly hilly areas or rocky patches helps create and maintain safe passages on your property. Leveling will also create a stable foundation for any additional construction.
Manage Water Run-Off – Our staff takes an in-depth look at the topography, soil, water table and other factors involved in the design of your landscape. As we design the appropriate slope, grade or retaining wall, we will consider all the factors involved to make sure water run-off is properly managed.
Create Drainage – Our drainage experts have multiple services that can be included while we work on grading and leveling your landscape.
Landscape Design and Construction – Creating the perfect landscape design often requires some grading or leveling. Our landscape construction experts can help you plan stairways, pathways, slopes, patios, and much more.
Benefits
Create Stability In Projects
Provide Proper Drainage
Give New Life to Your Yard or Garden
Prevent Pest and Disease Issue for Your Home
Reinvigorate Your Lawn, Garden, or Courtyard
Add Contrast in Your Landscape
Create Memorable Landscape Designs
Prevent Erosion
Create Level Areas for Safe Pathways
Our professional Silk Route Stump Grinding team service is available in the following areas:
Philadelphia, suburbs of Philadelphia, Montgomery, Delaware, and parts of Bucks counties
Looking for Land Grading and Land Leveling near you?
Call us today at 215-495-4842 or fill out the form on our website and we will be in touch within 24 hours.